Event Navigation
Work, relationships, peer messages, a hunger to be loved…
Men are under big pressures that sometimes squeeze us sideways into diversions that can hurt us, our families and those we love — overwork, addictive escapes, unhealthy relationships, and more.
Yet in all of this our restless hearts are hungry for a home.
Am I like the prodigal in the biblical story who became broken inside through foolish wanderings until longing to come home? Or am I more like the elder child who stayed in the field working hard, trying to find value and purpose in work — physically at home, yet far away in my heart?
No matter which, my loving heavenly Father invites me to come Home.
"I will get up and go to my Father…"
Luke 15:18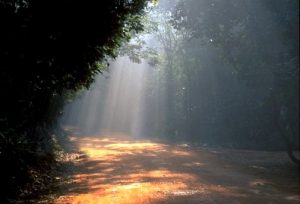 How do we find a home with God where we're loved and at rest? How do we live at peace with God, so we can carry his peace into our families, our work, and into the world?
The retreat, The Journey Home, calls us home to God's wide and loving heart through the biblical story of the prodigal. We discover that the younger and the elder child inside us are called to live each day under our heavenly Father's caring touch, and ultimately to extend that touch in a hurting world.
What People are Saying
It was an utter delight to have you among us and be led by you through a rich and creative session. You truly have a gift! You make Scripture come alive and speak in powerful, practical ways! It's clear that you have drunk deeply. Thank you for stirring worship among us!

Ministry Leader
These sessions are like hooking me up to an I.V. I just feel the life coming back!
Presenters
Joel Warne
Presenter
Joel Warne is the co-founder of WellSpring Life Resources. WellSpring offers transforming leadership, men's, women's and mixed group retreats, counseling & spiritual direction services, and small group resources.
For over 40 years Joel has helped hungry hearts live and serve more fully out of their identity in Jesus Christ. He and his wife Gerri, a Temperament counselor, have been married 42 years, have three wonderful children and their spouses, and six wiggly grandchildren!