Event Navigation
In life and ministry, how do I live under my Father's blessing, experience my brokenness under his love, and ultimately be given as life-giving bread for others?
This unique offering opens the door to four key words from Jesus' last supper. These become rich themes that move us toward new places in our life with God, ourselves, and those we serve.
Chosen, Blessed, Broken, Given
Mark 14:22
How do I live as God's
Chosen one
so I can extend an experience of being lovingly and continually chosen to myself and others
Blessed one
helping me shift my life and service from beneath the weight of endless work, what's missing, and a need to perform, toward living unburdened beneath God's blessing and other's blessing
Broken one
permitting God's grace and unwavering affirmation to pierce my broken life and imperfect ministry as my primary invitation into intimacy and power with God
Given one
whose life God has chosen, blessed, and broken in preparation of being given in nourishing and transforming ways to myself, my loved ones, and a chosen, blessed, and broken world
---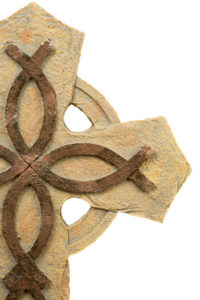 Chosen, Blessed, Broken, & Given defuses the pressure sometimes felt on retreat to fully untangle complex life and ministry problems. It shifts focus to resting ministry teams into the bedrock truth of our beloved brokenness in Christ. It's here we find an open doorway to become our real selves – and to live and powerfully serve as our hearts sense they are called to do.
This retreat or event can be offered at your location in formats ranging from a half-day seminar, full-day retreat, to an entire weekend.
What People are Saying
I picture this weekend like my heart being turned inside out to give light to places that have been in the dark a long, long time.

Participant
Thanks for letting the Lord pour his life through you. It was better than we ever could have imagined!

Participant
Presenters
Joel Warne
Presenter
Joel Warne is the co-founder of WellSpring Life Resources. WellSpring offers transforming leadership, men's, women's and mixed group retreats, counseling & spiritual direction services, and small group resources.
For over 40 years Joel has helped hungry hearts live and serve more fully out of their identity in Jesus Christ. He and his wife Gerri, a Temperament counselor, have been married 42 years, have three wonderful children and their spouses, and six wiggly grandchildren!