Event Navigation
As a Twin Cities area spiritual director or formation leader we are excited to invite you to join us for this retreat, offered in the spirit of a "thank you!" and blessing for your dedication to your important work!
This year's theme:
THREE TEMPTATIONS – THREE DISCIPLINES OF THE HEART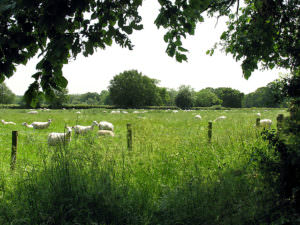 This year we ponder three temptations confronting leaders in ministry: the temptations to be Relevant, Spectacular and Powerful.
We'll draw from Henri Nouwen's classic treasure, "In the Name of Jesus" to challenge these common ministry temptations with disciplines of the heart and spirit that strengthen our core being, helping us live and serve from a deeper, more certain and nourishing place in Christ.
Retreat Focus
This retreat stirs personal deepening, rest, renewal and connection! (We're leaving skills-sharpening for another time.) We'll enjoy brief presentations on our themes, share times together and alone, sit in silent wordless prayer, and be with each other for comfort, uplift and support in our lives and calling!
When
1pm Tuesday March 3 – 4pm Wednesday March 4, 2020
Where
NEW LOCATION
Christ the King Retreat Center, 621 1st Ave S, Buffalo, MN 55313
Cost
Single room, including meals – $149.00 per person
Double room, including meals – $129.00 per person
We recognize that costs have risen this year. Our new location allows us to keep our rooms until near the end of the retreat. For this advantage we chose this slightly more expensive location.
What People are Saying
Lovely, restful, profound. A wonderful combination of diving deep and community building!

Formation Leader
I am always confident I will be filled and renewed and stretched in new ways when I get the opportunity to be on these retreats.

Spiritual Director
Good, oh so good! I felt held by the Spirit.

Spiritual Director
Presenters
Nancy Blanski
Nancy Blanski a spiritual director and founder of Venite Ministries. She offers retreats and workshops on the topics of spiritual formation and prayer. Her passion is to help others find the goodness and joy of God's presence in all of life.
Judie Ritchie
Judie Ritchie is a pastor and spiritual director. Her passion is helping Christian leaders keep their first love — Jesus Christ — primary as they seek to serve him in ministry. Judie.ritchie@icloud.com
Joel Warne
Joel Warne is a spiritual director and co-founder of WellSpring Life Resources. He offers a wide variety of retreats, workshops and events to leaders and lay people that help participants live more fully out of their identity in Jesus Christ.
http://www.wellrefreshed.com