Event Navigation
Changes… transitions… release of the old to make way for God's new thing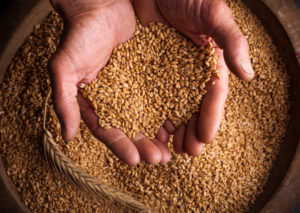 All of us experience critical seasons when we're ready for God's new thing to come alive inside. Our seasons amazingly mirror distinct stages, or seasons of Jesus' journey from his Passion and Resurrection to the fullness of Pentecost. How do Jesus' seasons connect with ours, transfusing our human journey with power and meaning to live the life we're yearning for?
The seasons
Cana
Life is good, things are progressing, my problems are fixable
Good Friday
Calamity, the death of something precious, the burial of the seed
Easter Sunday
God offering new life for my changed situation
The 40 Days
Mourning the death of the old, adjusting to the new
Ascension
Releasing the old, letting it "ascend" with Jesus
Pentecost
Receiving the fullness of God's Spirit into my real situation
This retreat helps unpack the special rhythms of Jesus' life that offer transformation to ours. It helps us relax and make peace with our real lives, unfolding God's movement in them in growing power and meaning for vocations, relationships, marriages, calling, service, and much more!
Additional Info
Who for
Congregations & ministry leaders. The retreat can be weighted toward:
Staffs & ministry leaders
Full congregations
Men's group
Women's groups
What
Participants will connect with God and each other through stories, laughter, the potent themes, ample times of personal prayer and listening, sharing, and soul-forming activities
Where
At your church or preferred location
Length
weekend retreat or overnight, full-day, or 1/2 day
What People are Saying
So many 'ah-ha' moments! ...These themes strike a deep chord. Easter has begun in my soul after so many years of Good Friday!

Retreatant
Presenters
Joel Warne
Presenter
Joel Warne is the co-founder of WellSpring Life Resources. WellSpring offers transforming leadership, men's, women's and mixed group retreats, counseling & spiritual direction services, and small group resources.
For over 40 years Joel has helped hungry hearts live and serve more fully out of their identity in Jesus Christ. He and his wife Gerri, a Temperament counselor, have been married 42 years, have three wonderful children and their spouses, and six wiggly grandchildren!