Event Navigation
Changes… transitions… release of the old to make room for God's new thing
As leaders we are walking through a unique moment holding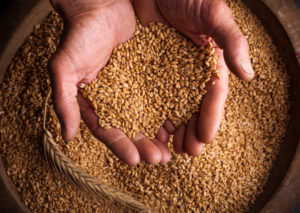 all the dimensions of Jesus' journey – from ordinary ministry through the cross and resurrection, transition and ascension, and an outpouring of God's new life into the world.  What is my invitation to walk my path as a participation in Jesus' journey? What intersections are there between his Seasons and mine today?
The seasons
Cana
Life is good, things are progressing, my problems are fixable
Good Friday
Calamity, the death of something precious, the burial of the seed
Easter Sunday
God offering new life for my changed situation
The 40 Days
Mourning the death of the old, adjusting to the new
Ascension
Releasing the old, letting it "ascend" with Jesus
Pentecost
Receiving the fullness of God's Spirit into my real situation
This retreat helps unpack the special rhythms of Jesus' life that offer transformation to ours. It helps us relax and make peace with our real lives, unfolding God's movement in our path today!
What
retreat day for ministry leaders
includes group check-in, message around our themes, reflection, rest, and end of day debrief
Who for
Pastors, missions workers, spiritual directors, para-church leaders, staff members, counselors, and  – oh, you know who you are!
When
upcoming
Where
in-person or online
Cost
includes PDF handout that you will print
What People are Saying
So many 'ah-ha' moments! ...These themes strike a deep chord. Easter has begun in my soul after so many years of Good Friday!

Retreatant
Presenters
Joel Warne
Presenter
Joel Warne is the co-founder of WellSpring Life Resources. WellSpring offers transforming leadership, men's, women's and mixed group retreats, counseling & spiritual direction services, and small group resources.
For over 40 years Joel has helped hungry hearts live and serve more fully out of their identity in Jesus Christ. He and his wife Gerri, a Temperament counselor, have been married 44 years, have three wonderful children and their spouses, and seven wiggly grandchildren!